Donate
Be a part of the miracle by making a donation to Kitchen Angels.
Large or small, your support helps feed our homebound neighbors in need in Santa Fe. As a 501(c) 3 New Mexico nonprofit organization, Kitchen Angels relies on its generous donors and contributions from our community to carry out our mission. You can make a donation, include us in your estate planning, or make an in-kind donation.
Click here to learn more about how you can donate to Kitchen Angels and help us carry out our mission.
Click here to read about our accomplishments for 2017. A banner year for us with our kitchen renovation!
Volunteer
Join our flock of Angels and make a real difference in our community.
Contribute your time, talents, and energy and join the thousands of Angels that have been the heart and soul of our organization since 1992. Volunteer opportunities include helping in our kitchen, delivering meals to clients, assisting with special events, and donating your special talents.
Click here to learn more about becoming a Kitchen Angels volunteer.
Click here to read a very special letter from a health professional about the difference our services make for homebound Veterans.
Apply for Services
Count on Kitchen Angels to deliver free, nutritious meals to you in your home.
We serve homebound individuals that are under the age of 60 and living with a chronic or terminal illness, persons 60 years of age and over who are having a severe medical crisis, and dependents (children under the age of 12) of single parent clients. We tailor our meals to meet the special dietary needs of each of our clients.
Click here to learn more about obtaining services from Kitchen Angels.
Here's What's Cooking
Renovation
We are very pleased to announce our facility renovations were completed earlier this year.  This expansion includes a larger kitchen, designated volunteer room and a larger meal packaging distribution area. Kitchenality, our resale retail store has its own 1,600 square food expanse. Best of all, the renovation did not impact our service to our clients!
Clients
Kitchen Angels is making a difference every day and with every meal. In this third quarter we have 47 new and returning clients and have served over 219 clients this year. Thank you Kitchen Angels heroes!
Breakfast
We have started a high protein breakfast pilot program including overnight oats and a breakfast bar.  Both are made in house with nut butter, protein powder, chia seeds and variety of nuts and fruits.  We are currently delivering breakfast to our clients Mondays, Wednesdays and Fridays. The breakfast program will expand to all clients without food restrictions and allergies starting in October. Big thanks to resident Chef Joe!
Congratulations to our Volunteers and Staff! We Are Local Heroes!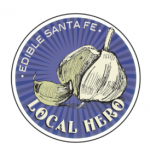 Kitchen Angels has been recognized as a Local Hero by edible magazine. Local Heroes work to create healthy, sustainable food systems in New Mexico. Last fall, edible readers nominated and voted for their favorite food artisans, growers, and advocates in nearly two dozen categories. Each issue of edible will contain interviews with several of the winners, spotlighting the important and exciting work they do. Click here for an interview with Tony McCarty, our Executive Director. Congratulations to Kitchen Angels and all our volunteers for being local heroes!