Grand Re-Opening of Kitchenality!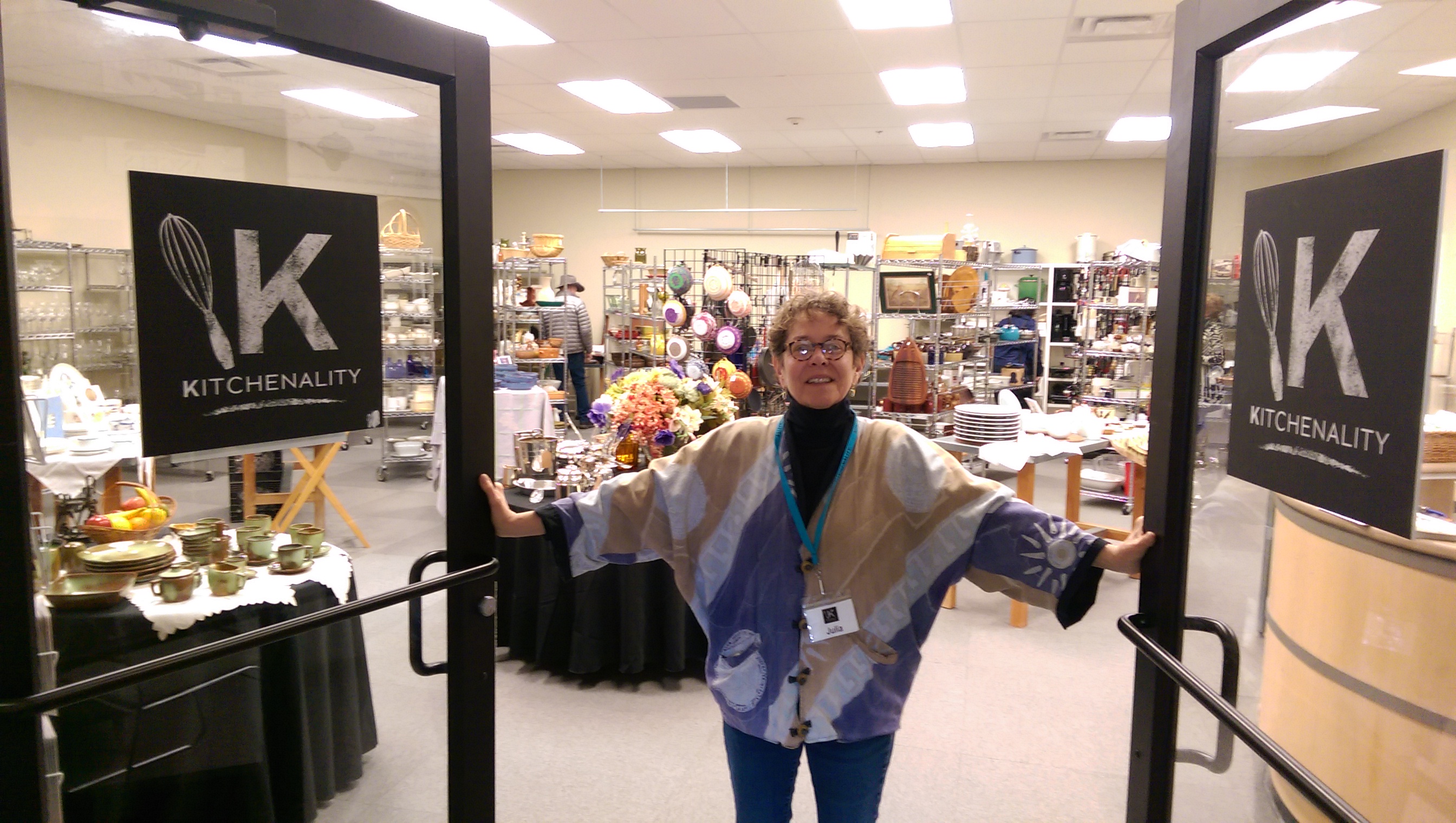 Come visit the new digs for our resale store, KITCHENALITY. In just two years, KITCHENALITY has become an integral part of Kitchen Angels. Last year, sales from the store sponsored 88 clients for a full year! From its humble beginnings in our Board Room, to its annex in a partitioned corner of the warehouse, KITCHENALITY has finally claimed a home of its own! The new retail space is spacious and shows off all of the kitchenwares beautifully.
Thanks to every one of you who donated gently used items. And for those of you on the hunt for that perfect item, there are remarkable finds, fairly priced staples and one-of-a-kind oddities just waiting for you to take them home.
Congratulations to the store's leadership team: Sarah Taylor, Jill Markstein, Suellen Shapiro, and Kate Kostamo, for building an awesome store  and for keeping the inventory interesting for our customers. The store is open Tuesday through Friday from 10:00 until 5:00 and on Saturday from 10:00 until 2:00. Donations are always accepted and all proceeds benefit Kitchen Angels.