Jack and Marie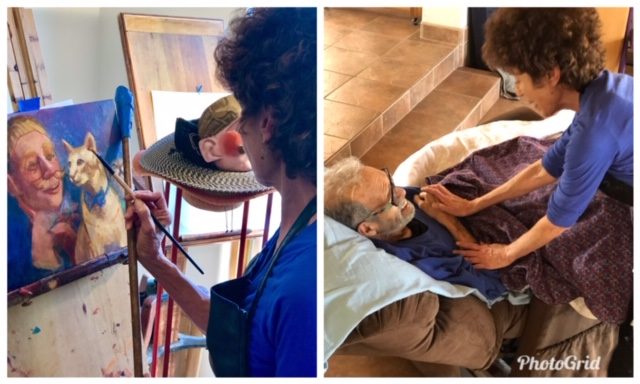 Jack and Marie have been on service since 2017. Jack is 82 with chronic kidney disease, gout and Parkinson's disease. Marie, his wife, is his full-time caregiver. When caring for Jack became Marie's full time job, she was left with almost no time for routine activities such as grocery shopping or preparing meals. Trying to get everything done each day while keeping her husband comfortable and getting him to his doctors' appointments left her exhausted.
She also had no time for her career.
Thanks to our delivery of nutritious meals to both Jack and Marie, Marie can still focus on caring for Jack but now has the time and energy to return to painting and can generate an income to support the household.
Being on service does more than help keep people in the comfort and safety of their own homes. It gives people peace of mind, knowing that one of their most basic needs will be met by volunteers who care. As Marie told us, "Kitchen Angels is such a well known entity, but until a person receives your beautifully prepared meals . . . one has no idea of the love and thought that goes into each meal. Thank you for including the caregiver too."
David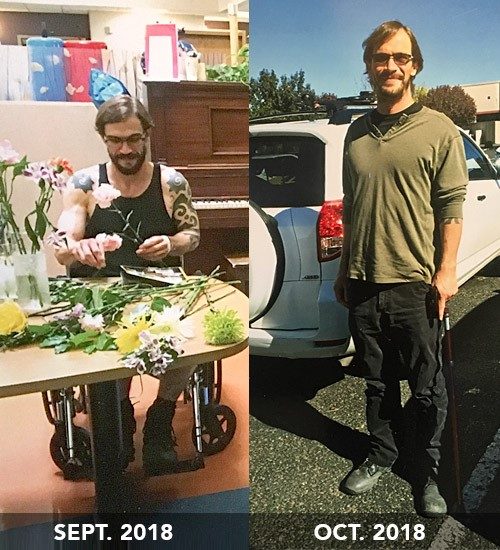 This past September David began receiving Kitchen Angels meals.  David has an immune disorder and was in a wheelchair. Within two months of starting service and eating regular nutritious meals, David was able to begin walking again.  He is now able to walk with a cane.