Our highly dedicated and caring volunteers are the heartbeat and lifeblood of Kitchen Angels. Without their contributions of time, energy, and talent, we could never deliver on our mission to make sure our homebound neighbors receive nutritious meals for as long as they need assistance. Each and every one of our volunteers is crucial in carrying out our mission and is very much appreciated by our staff and our clients. Here are some of the extraordinarily generous people that make Kitchen Angels so special.
Spotlight on Ron Wieneke

Ron has been volunteering with us for five years and we now consider him our Kitchen Angels unofficial Baker. Retired from Los Alamos Labs, Ron began volunteering in the kitchen and as a delivery driver. He's always had an interest in baking and learned the basics from the women in his family including his mother and aunts. These days Ron focuses on baking and now bakes all of our delectable desserts from banana bread with peanut butter frosting to cookies and muffins. Ron says he loves to bake anything with pumpkin and loves this time of year.
Spotlight on the Keeping Independent Vision Alive (KIVA) Program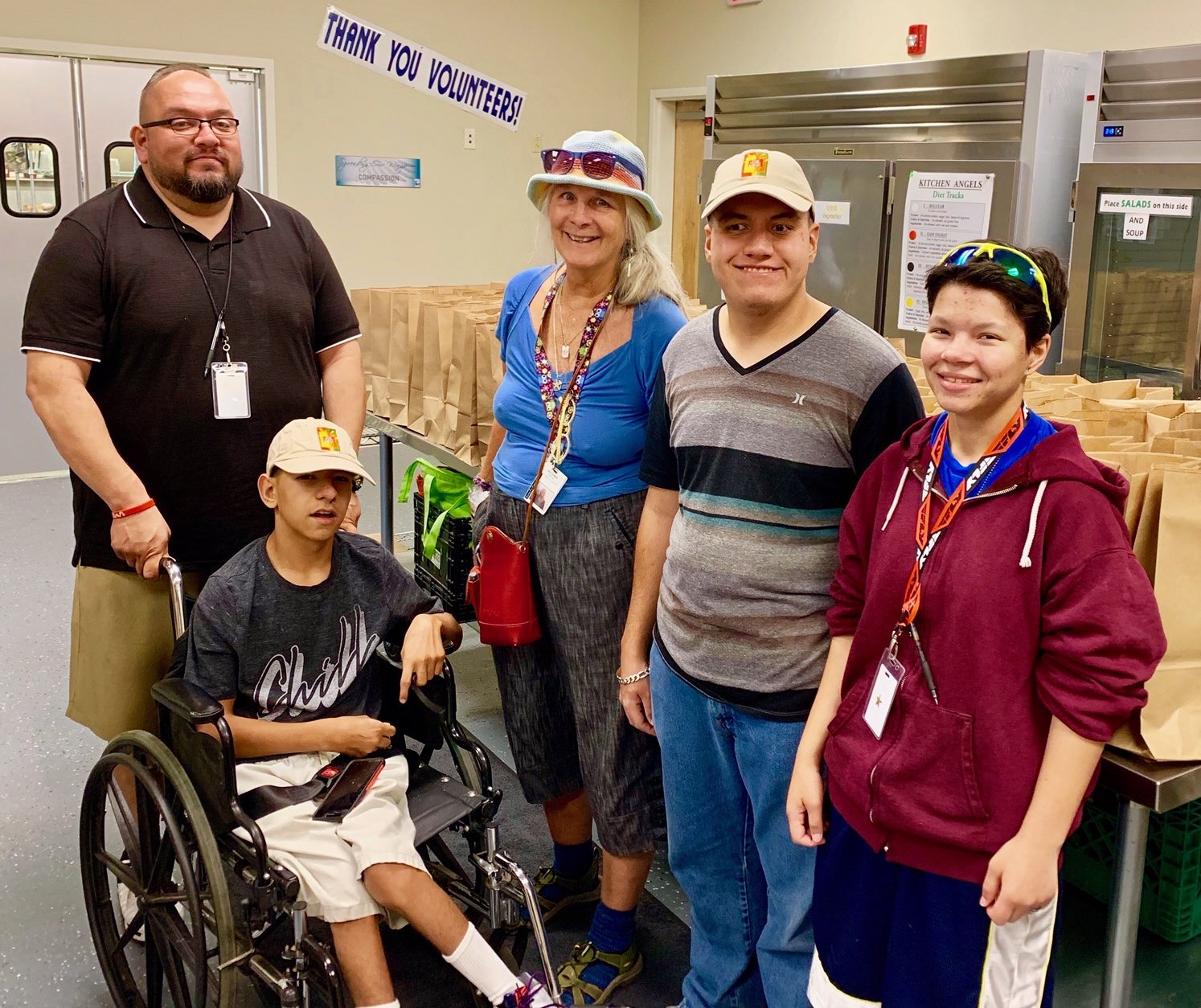 For the past 5 years, the Santa Fe Public Schools KIVA program has been sending a group of young adults to volunteer at Kitchen Angels. KIVA focuses on job training and placement for 18 to 22 year old individuals with learning disabilities. These young people are very enthusiastic about helping out at Kitchen Angels and learning new skills. Chris, a recent graduate of the KIVA program said he will miss washing dishes on Tuesdays. Stephanie loves sorting and stacking our paper bags, as well as helping in the kitchen. We look forward to and appreciate very much the smiling faces and dedication of our KIVA students who volunteer for Kitchen Angels!
Meet More of Our Angels