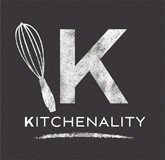 A resale store of donated, gently used kitchen items helps Kitchen Angels generate a steady stream of revenue to help us serve more people in need in our community. Kitchen items include small appliances and kitchen tools and other equipment. We welcome you in our store and know you will find wonderful and useful items you can use in your kitchen at home. So come on in and get cooking!
KITCHENALITY is open at our offices at 1222 Siler Road, Tuesday through Friday from 10 am to 5 pm, Saturday 10 am to 2 pm. Stop by and check out our terrific, well priced items.
If you would like to donate items, please call us at 505.471.7780 extension 206.
If you are interested in volunteering to help staff our store, please call us at 505.471.7780. Volunteer Shifts will be 10:00 am to 1:30 pm and 1:30 to 5:00 pm. The job doesn't require a lot of standing, so it's perfect for our volunteers who can't work in the kitchen or deliver. Please call us if you're interested in helping in the store.
Here are some photos of our store!