KITCHENALITY is OPEN for Business.
Store Hours: Monday – Saturday, 10:00 am – 2:00 pm.
Come shop one of Santa Fe's most delightful cooking and entertaining stores while also helping to feed our homebound neighbors.
Located at 1222 Siler Road, just look for the RED door and the giant Rolling Pin and you're only steps away from an enjoyable shopping experience!
All KITCHENALITY sales benefit Kitchen Angels and our meal delivery program.
To keep you safe during COVID, we have a few safety protocols we want you to know about.
-Customers are screened before coming into the store. Face masks are required. Gloves are available, but not required. If you don't have face masks or gloves, we'll provide them to help keep you safe.
-Please wait at least 14 days from the date of your arrival before visiting the store if you're in town from out-of-state.
-We are not currently allowing public access to our restrooms.
We also accept donations of gently used cooking and entertaining items on our loading dock in back of the facility. If you would like to make a donation, or if you're interested in volunteering, please call 505.471.7780, extension 206.

Thank you Santa Fe for voting Kitchenality Third Place Winner in the Santa Fe Reporter
"Best Specialty Food Store"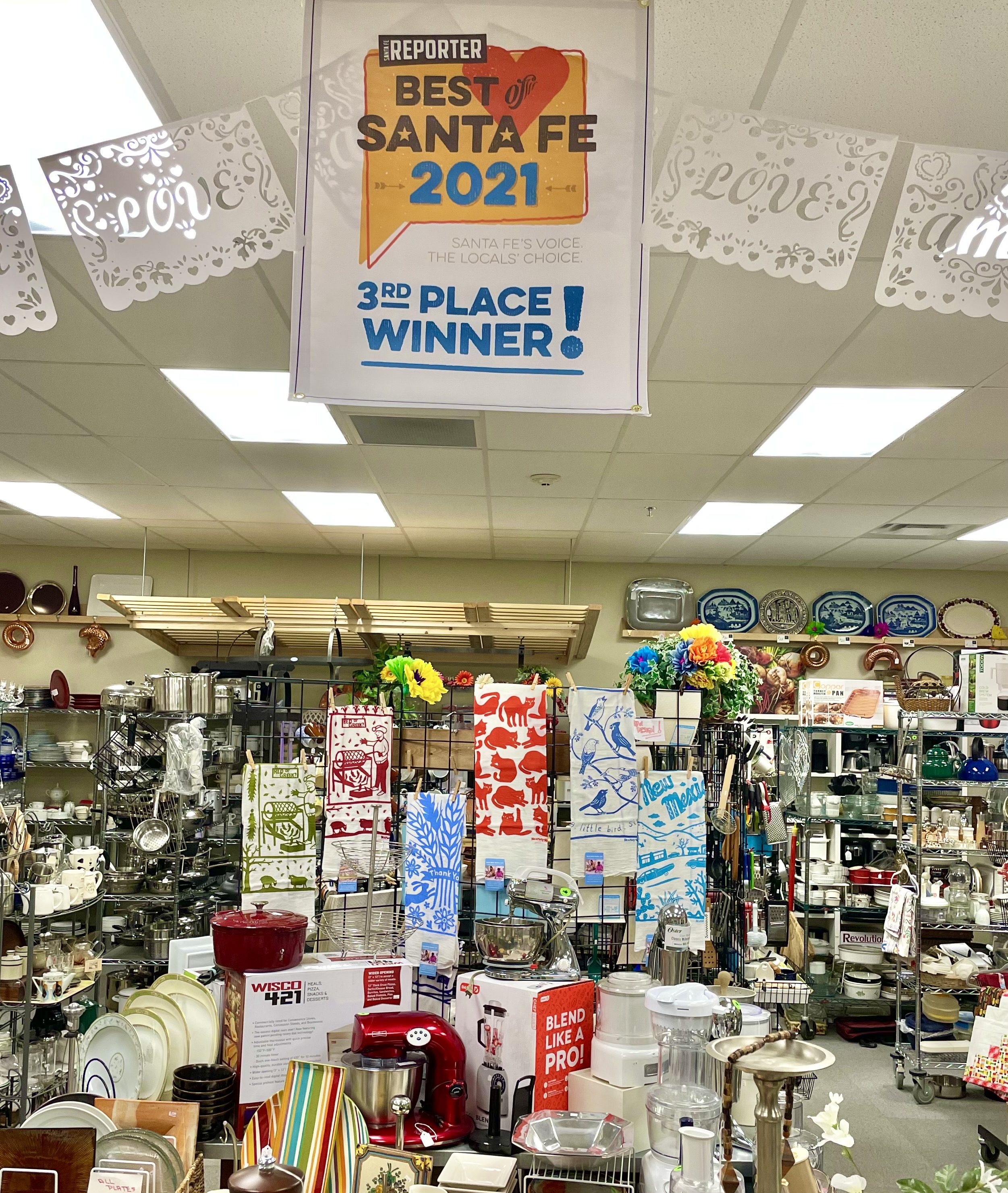 The number of people who got into baking bread and making pies and experimenting with all manner of cuisine during these lockdown days is staggering.
Also of note is the great need in our community for the services of Kitchen Angels, an organization that cooks and delivers meals to seniors. Combine these two facts into a retail therapy mission at Kitchenality. A thrift store that benefits Kitchen Angels.