Please send all volunteer forms to Community Liaison Lauren LaVail at llavail@kitchenangels.org or for any questions please contact her at
505-471-7780 x202.
Join Our Flock of Angels and Earn Your Wings!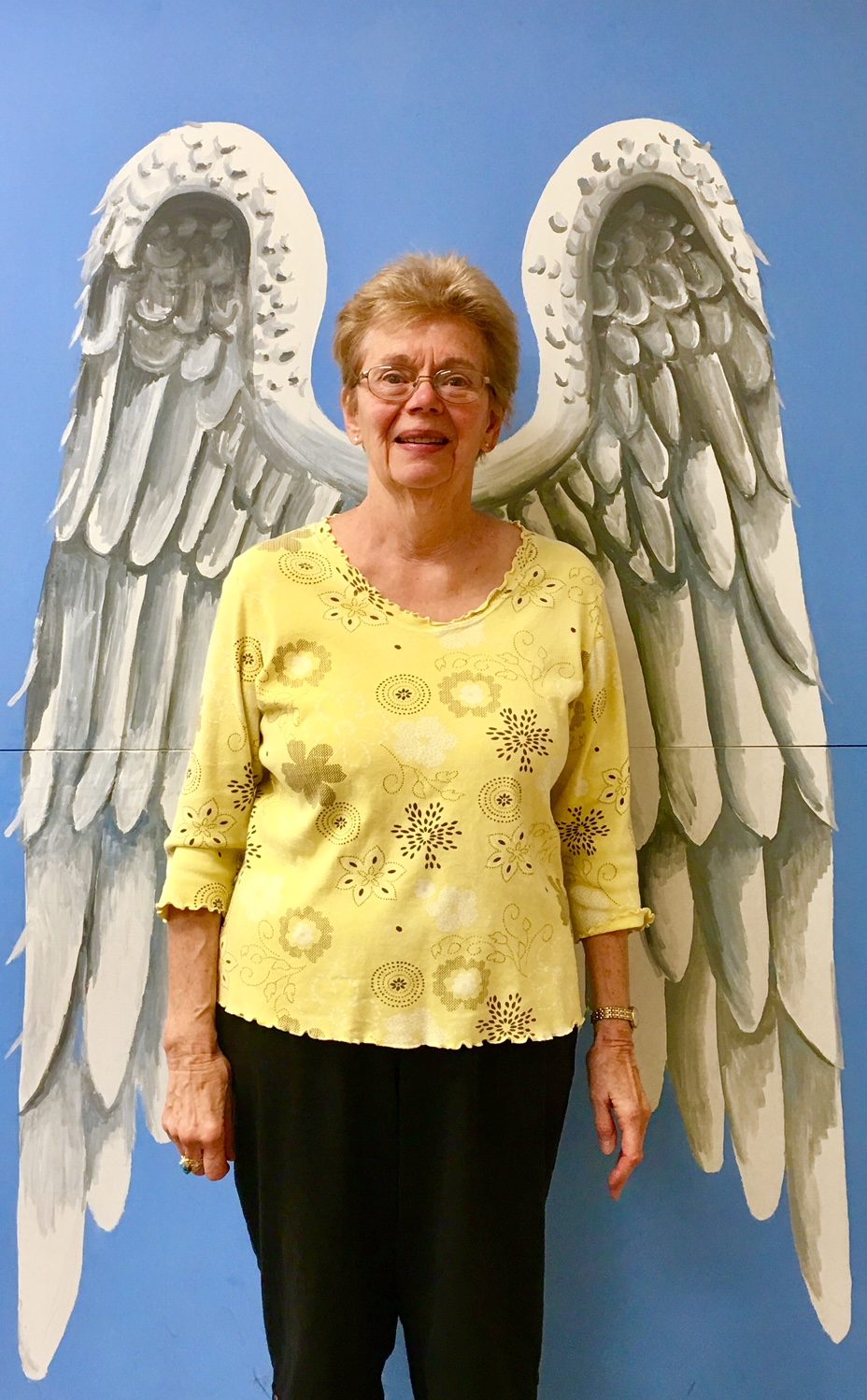 Our clients depend on our meals and on you.
Join Our Flock of Angels and Earn Your Wings!
Volunteering is a great way to give back to our community and to be of service to our neighbors in need. As a Kitchen Angels volunteer, you will have the opportunity to make a very real difference in the everyday lives of our clients. You will also meet like-minded community members, have fun, and make friends! Contribute your time, talents, and energy and join the thousands of Angels that have been a vital part of our organization since 1992.
With only 5 paid staff, our volunteers are the heart of Kitchen Angels. All volunteers participate in an orientation program. Volunteer opportunities are listed below.
No experience necessary. Angels-In-Training are always welcome!
Kitchen
Monday through Friday
Morning Shift 10:00 am – 12:00 pm
Work with staff preparing and packaging meals for our clients. Jobs include: chopping fruits & vegetables, making salads or soups, and preparing meats to be cooked. Clean up is required after each shift.
Afternoon Shift 1:00 – 3:00 pm
Work with staff preparing and packaging meals for our clients. Jobs include: cooking meats and side dishes, portioning meals, sealing entrees, color-coding & labeling meals. Clean up is required after each shift.
Delivery Prep & Delivery Driving
Monday through Friday
Delivery Preparation 1:00 – 4:15 pm
Delivery room preparation involves opening up paper bags, loading correct food items, and packing thermal bags with hot entrees. When delivery drivers arrive, one volunteer greets drivers outside while the other two volunteers shuttle meal bags out to our loading dock. Good for detail-oriented people. Volunteers work in a team of three.
Delivery Driver Volunteer
Monday through Friday
3:30 – 5:30 pm
Delivery driver volunteers pick up meals between 3:15 – 4:15 pm. Volunteers use their own vehicle to drive the same route each week. Routes are in the city limits, have approximately 5 – 10 stops and are grouped by location.
Substitutes – As needed throughout the year
Substitute delivery drivers, delivery preparation, and kitchen volunteers have built-in flexibility. This is a good option for people who travel a lot. Sign up for a shift when available, but you won't be expected each week. Delivery substitutes are in high demand.
Kitchenality
Monday – Friday, 10:00 am – 2:00 pm
Saturday, 10:00 am – 4:00 pm

Kitchenality is our resale store that sells new and gently used kitchen and entertainment items. Front of house tasks include customer service and working the cash register, while back of house washes, processes & prices merchandise. Must have good people skills and be cash register savvy to work in the store.
Encore Bites
Once per month. Our snack program happens on the third week of each month. We need two volunteers to work a late shift in the kitchen preparing fresh vegetables and dip (2:30 – 4:00 pm). We also need two volunteers to set up and pack bags of snacks in our warehouse (10 – 12), and two volunteers to load those bags into our client meal bags (1:30 – 3:00 pm).

Caring Callers
Caring Callers is a program for a once-a-week telephone check-in and chat with our clients. Volunteers offer friendship through a weekly scheduled phone call with one of our homebound clients. This program aims to decrease loneliness and build connection through conversation that breaks isolation and builds rapport.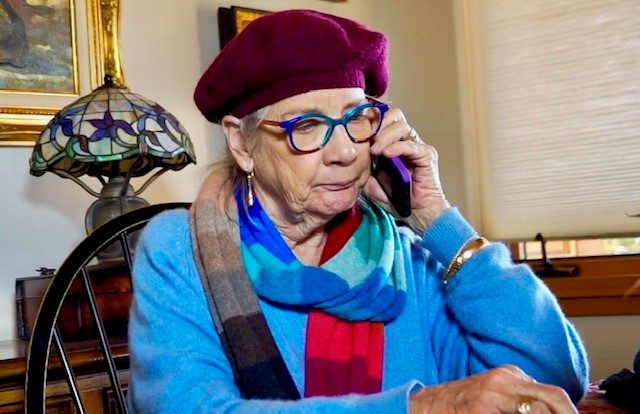 Our Kitchen Angel's Creed
Kitchen Volunteer
Duties:
Preparing, cooking, and packaging meals.
Delivery Volunteer
Duties:
Pick up and deliver meals to clients on an assigned route.
Delivery Preparation
Duties:
Assemble and package client meals for pick up by Delivery Volunteers.
Special Events and Office Volunteer
Duties:
Variable, including preparing mailings, staffing an information table at a community event, gift basket assembly, special event hosting, and more.
How to Become a Volunteer
Call our Volunteer Coordinator at 505-471-7780 for more information.
2023 Standard Precautions in food preparations.
Learn the protocols of being a Deliver Driver in this video.
Delivery Driver Video

Learn about food safety in this video.
If you would like to learn more about what Kitchen and Delivery volunteers do, click on the links below.
Kitchen Volunteer Handbook 2023
Delivery Volunteer Handbook 2023
If you are a new or existing kitchen volunteer and would like to learn about or refresh your knife skills, click on the link below to view a training video on knife skills.