Kitchen Angels Staff
Tony McCarty, Executive Director
Joe Cates, Director of Food Services
Lauren LaVail, Community Liaison
Jeanette Iskat, Client Services Manager
Board of Directors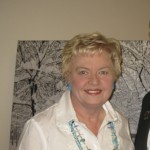 Elva Busch, President

Following a long career in health care as a nurse anesthetist, Elva and her husband Bob retired to Santa Fe in 2006. A volunteer cook, Elva also serves as Chair of the Strategic Planning Committee. She enjoys golf, skiing, gardening, cooking, entertaining, travel, her book club, and her cat Max. Elva is a Board member of the Santa Fe Botanical Garden and serves on the Santa Fe Garden Club and the national Conservation Committee of The Garden Club of America. "It's such a pleasure to cook nutritious, beautiful meals for our homebound neighbors at Kitchen Angels. The camaraderie of working with my fellow volunteers is delightful, as we work together to give back to our community," Elva shares. Elva recently added a new household member, her much-loved German Shepherd puppy, Steffi.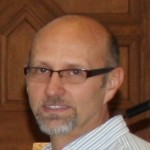 Jim Brack, Vice President
Jim Brack, former Board Treasurer, has been involved with Kitchen Angels since 2007. He is retired from a career as a regulatory economist for New Mexico state government. Jim says, "My parents raised me to give to others and I believe we should always try to give back to our community." Jim also sits on our Finance Committee and is a member of the Strategic Planning Committee. He is a relief driver and also substitutes in the kitchen as well.
Ginny "retired" from a career in corporate accounting when she moved to Santa Fe from California in 1996. She cooked for Kitchen Angels back in the Willie Ortiz Building days when there were about 35 clients. Returning to the working world in 1999, she worked for United Way of Santa Fe for 5 years before taking on accounting assignments for a number of Santa Fe nonprofit organizations, including Kitchen Angels. Having retired in April for real this time, Ginny is anxious to get back to helping in the community. "It is an honor and pleasure to work with the volunteers and staff at Kitchen Angels and I particularly appreciate that they help so much those who are best served by being able to stay in their own homes." She serves on the Finance and Public Relations and Marketing Committees. In her retirement she hopes to improve her skiing and tennis game and is training her new Doberman puppy, River. She is also a member of the Finance Committee at HomeWise.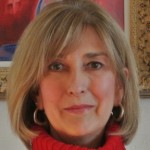 Donna Ruscavage, Secretary

A Connecticut native, public health consultant, and former Board member, Donna returned to New Mexico from New England in 2014. She serves on the Strategic Planning, Board Development, and Marketing and Public Relations Committees. Besides working on honing her knife skills to prepare meals for Kitchen Angels' clients, Donna is an avid traveler whose other interests include reading, photography, and hiking. "It is a real privilege to be back on the Kitchen Angel's Board and to be able to help this wonderful organization address the tremendous and growing need in our community for food assistance. And, I am very happy to be back in Santa Fe, where there is such a strong spirit of caring and giving back to the community."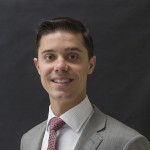 Ben Alaimo-Monson
Ben, who works in finance, also serves on the Strategic Planning and Finance Committees and has been a substitute driver since 2000. Ben was born in California, raised in Albuquerque, and has lived in Santa Fe since  2009. His hobbies include mountain biking, skiing, backpacking, and restoring his home. In   high school and college, he volunteered at a soup kitchen in Albuquerque. Ben tells us that "My goal is to help Kitchen Angels plan for the future so that we can continue serving our clients and improving our community."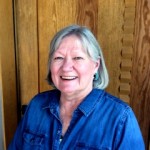 Linda Dressman
A New York native, Linda has lived in New Mexico since 1966. A former board member, she has been involved with Kitchen Angels since 2000, primarily as a volunteer fundraiser. Linda says, "I am on the Board again because I am so committed to Kitchen Angels and its mission. It is so necessary to our community and I'm happy to be a part of it." Linda and her husband John have recently sold Dressman's Gifts and Santa Fe Indian Trading Company, which has been on the Santa Fe Plaza since 1952. Retirement will bring time to return to artistic endeavors, more travel and time with grandchildren. Linda and John have two children and two grandchildren.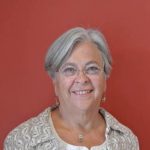 Martha Gandert-Romero
A native New Mexican, Martha served most of her career in higher education in Colorado and California. Her family has been in New Mexico since the 1800s. She and her husband Richard Markwood, also a higher education administrator, retired to Santa Fe in 2004. A former college president, she continues to work with community colleges throughout the country to help students, especially students of color, complete their programs of study. She has three adult children, one of whom lives in Santa Fe, four step-sons and 14 grandchildren. She currently serves on the Board of Directors of the Santa Fe Community College. Martha shares, "I am excited to join in the important work Kitchen Angels does to provide healthy meals to homebound Northern New Mexicans."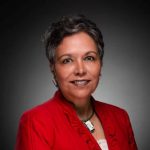 Carmen Gonzales
A long time educator working in leadership roles in both K-12 and higher education, Carmen Gonzales is a native of Santa Fe, NM. She left, however, for 34 years and happily returned five years ago. Carmen enjoys exercising, hiking, reading, traveling, and getting together with friends. She is also a member of the Santa Fe Community College's Foundation Board of Directors. Carmen's parents taught her the importance of giving back and helping others. "I'm really looking forward to working with the staff and volunteers at Kitchen Angels. It is an organization I believe in."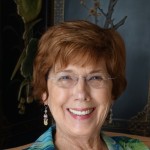 Haila Harvey
Haila Harvey is from Texas, but has lived in Santa Fe for about 25 years. She has been cooking and delivering meals for many years and has served on the Board since 2009. Haila is the Board's Secretary. Her main hobby is photography and she has also been a volunteer at one of the Museum of New Mexico gift shops for many years. She is the Managing Partner of H Limited Partnership, a family business. Her two children live in Dallas, Texas. Haila tells us, "I've been so fortunate in life. I am grateful for the chance to give back and help those in need in our community. It is my greatest pleasure."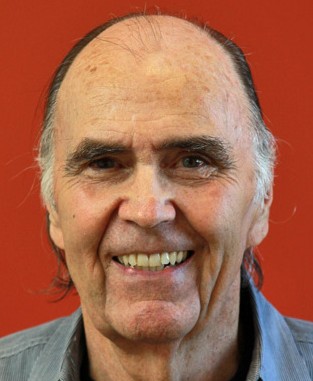 OJ Niswonger
OJ Niswonger, a Board member since 2010, serves on the Strategic Planning Committee. His main interest is planning for the Endowment Fund and Legacy Angels. OJ has been a volunteer for 10 plus years and is a substitute driver. "I like delivering to clients because Kitchen Angels really helps our most needy neighbors. But what I get out of it is the appreciation for how fortunate I have been. It makes me very thankful for my life and the ability to give back," remarks O.J.  He is from Missouri and worked in Houston and California, retiring from industrial marketing for Texaco. O.J. enjoys photography and painting and has volunteered in the Case Trading Post at the Wheelwright Museum. He is a member of the Santa Fe Community Foundation's Pinon Legacy Society.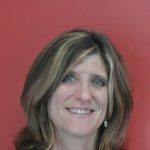 Karen Wolfe-Mattison
Originally from Evanston, Illinois, Karen moved to Santa Fe 36 years ago. She started cooking for Kitchen Angels in 2011 and has been a member of the Capital Campaign Committee. Over the years Karen has served on the Rio Grande School board, Santa Fe Prep Booster Club Board, Santa Fe Concert Association board, and Santa Fe Association of Realtors Community Service committee. Karen has been a licensed realtor with Sotheby's International Realty for 30 years, specializing in residential properties. Her passions include cooking, hiking, cycling, skiing, yoga, and travel. Karen shares, "After a major cycling accident and being homebound for several months, I realized if it weren't for my dear friends and family I wouldn't have access to meals. After my recovery I volunteered for Kitchen Angels and felt such joy knowing I could make a difference in so many people's lives!" She is thrilled that her daughter, who is an OB/GYN, has returned to New Mexico to help woman in her practice in Espanola. Karen has a new baby granddaughter, Sage.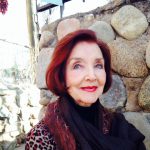 Maureen Vosburgh
Maureen is a Connecticut native who moved to Santa Fe via Arizona in 2014. Her professional background has focused on sales, marketing and fundraising in which she has broken sales records for the largest sale in the history of a Connecticut commercial real estate firm and received awards for outstanding community service from the Arizona Realtors Association. She was the Director of Philanthropy for Habitat for Humanity Tucson before moving to Santa Fe and is now the Development Director for Cornerstones Community Partnerships. She serves on the Board of the New Mexico Committee of the National Museum of Women in the Arts and on the Asset Oversight Committee for Futures for Children. Travel is her number one passion, followed by film, the performing arts, reading, and hiking, Maureen attended Hollins College, Virginia and the Sorbonne University, in Paris, France. She shares, "I fully embrace Kitchen Angels' work of not just serving food to those in need, but preparing meals that are specific to individual needs and delivering them with care and compassion."