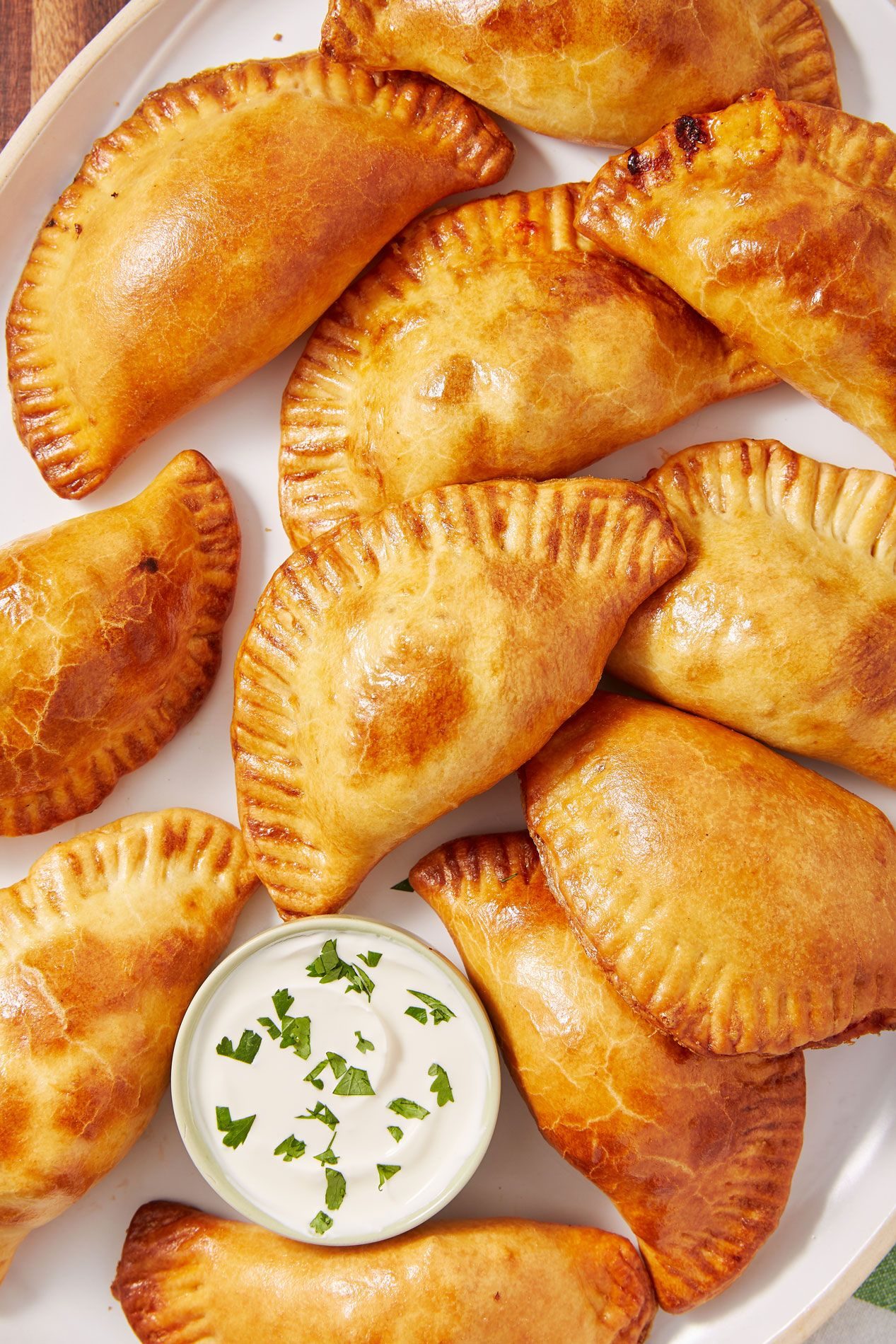 Ingredients
1 pound ground beef or turkey
1 eight-ounce can of tomato sauce
1 eight-ounce tube of refrigerated buttermilk biscuits
2 teaspoons garlic powder
2 teaspoons oregano
2 teaspoons red chili powder
2 teaspoons fresh cilantro leaves – chopped
Directions
Preheat oven to 350 degrees.
Brown the meat in a skillet over medium-high heat. Add the garlic powder, oregano, red chili powder and cilantro and stir well. When the meat is done, drain it, then return it to the skillet and stir in the tomato sauce. Simmer for 5 or 6 minutes. 
Cut each biscuit into quarters and flatten pieces with a rolling pin. Place a heaping teaspoon of the meat mixture in the center of each piece. Fold in half to form a crescent and seal the edges with a fork four times. Place on an ungreased baking sheet and bake for 8 to 10 minutes. Serve immediately. (Can be assembled and refrigerated ahead of time. Bring to room temperature before baking.)

Recipe from Seasons of Santa Fe cookbook. Sold at Kitchenality.