Kitchen Angels Staff
Tony McCarty, Executive Director
Dwayne Trujillo, Development Officer
Joe Cates, Director of Food Services
Lauren LaVail, Community Liaison
Jeanette Iskat, Client Services Manager
Board of Directors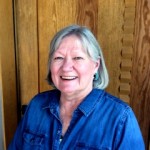 Linda Dressman, President
A New York native, Linda has lived in New Mexico since 1966. A former board member, she has been involved with Kitchen Angels since 2000, primarily as a volunteer fundraiser. Linda says, "I am on the Board again because I am so committed to Kitchen Angels and its mission. It is so necessary to our community and I'm happy to be a part of it."
Linda and her husband John have recently sold Dressman's Gifts and Santa Fe Indian Trading Company, which has been on the Santa Fe Plaza since 1952. Retirement will bring time to return to artistic endeavors, more travel and time with grandchildren. Linda and John have two children and two grandchildren.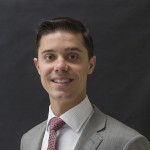 Ben Alaimo-Monson, Vice President
Ben, who works in finance, also serves on the Strategic Planning and Finance Committees and has been a substitute driver since 2000. Ben was born in California, raised in Albuquerque, and has lived in Santa Fe since 2009. His hobbies include mountain biking, skiing, backpacking, and restoring his home. In high school and college, he volunteered at a soup kitchen in Albuquerque. Ben tells us that "My goal is to help Kitchen Angels plan for the future so that we can continue serving our clients and improving our community."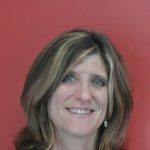 Karen Wolfe-Mattison, Treasurer
Originally from Evanston, Illinois, Karen moved to Santa Fe 36 years ago. She started cooking for Kitchen Angels in 2011 and has been a member of the Capital Campaign Committee. Over the years Karen has served on the Rio Grande School board, Santa Fe Prep Booster Club Board, Santa Fe Concert Association board, and Santa Fe Association of Realtors Community Service committee. Karen has been a licensed realtor with Sotheby's International Realty for 30 years, specializing in residential properties. Her passions include cooking, hiking, cycling, skiing, yoga, and travel. Karen shares, "After a major cycling accident and being homebound for several months, I realized if it weren't for my dear friends and family I wouldn't have access to meals. After my recovery I volunteered for Kitchen Angels and felt such joy knowing I could make a difference in so many people's lives!" She is thrilled that her daughter, who is an OB/GYN, has returned to New Mexico to help women in her practice in Espanola. Karen has a new baby grand daughter, Sage.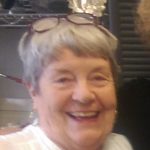 Sarah Taylor, Secretary
Sarah and her husband, Jim, moved to Santa Fe from California in 1996. She started volunteering at Kitchen Angels in 2000 and recently rejoined the Board of Directors as Secretary. While working with Kitchen Angels has always been her priority, she has also served on the boards of Santa Fe Habitat for Humanity, Santa Fe Council of International Relations, Friends of the Wheelwright Museum, and The United World College of the American West. Sarah owned and operated a kitchen store in California for 20 years, so it was natural that she shared in the founding of KITCHENALITY, a shop selling gently used kitchenware to support Kitchen Angels, in 2015.

Darrin Abby
Darrin was born and raised in Northern California moving to Santa Fe in 1997. He's worked in Financial Services for the past 22 years. Darrin his wife, Aimee, and daughter, Emma, enjoy the outdoors and usually have one or two Labradors in the house. He is a past president and member of the Board of Directors for the Española Valley Humane Society. Having a family member who required home care for a number of years opened his eyes to the generous support for people in need offered by communities, friends and family. "I'm very happy to support Kitchen Angels in its mission to help our homebound neighbors."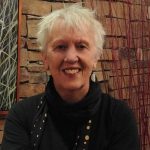 Gerry Cerf
Gerry and her husband lived in New Jersey before moving to Santa Fe in 2006. Born in England, she was an executive in the textile industry for over 25 years. Gerry also owned her own sewing company in Georgia where she hired local women from the defunct textile industry. Supporting women is a passion that found new roots in New Mexico when Gerry joined the New Mexico Women's Foundation, as a volunteer and then as Executive Director. Since retiring, Gerry enjoys the freedom of working on projects in the community, especially at Kitchen Angels where she works in the Kitchenality store and is on the meal delivery team. Gerry says, "My father, who lived the last 10 years of his life disabled and homebound taught me the healing power of someone coming to his door every day, not just to deliver meals but to give a smile and care about how he felt. I'm very happy to be a part of an organization that brings that spirit to the community". Gerry has two daughters and five grandchildren and lives with her husband in Lamy, where she enjoys hiking with her cockapoo, Dudley, studying local archaeology, and giving tours at the local alpaca farm.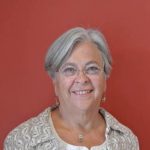 Martha Gandert-Romero
A native New Mexican, Martha served most of her career in higher education in Colorado and California. Her family has been in New Mexico since the 1800s. She and her husband Richard Markwood, also a higher education administrator, retired to Santa Fe in 2004. A former college president, she continues to work with community colleges throughout the country to help students, especially students of color, complete their programs of study. She has three adult children, one of whom lives in Santa Fe, four step-sons and 14 grandchildren. She currently serves on the Board of Directors of the Santa Fe Community College. Martha shares, "I am excited to join in the important work Kitchen Angels does to provide healthy meals to homebound Northern New Mexicans."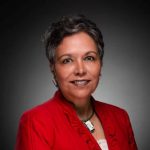 Carmen Gonzales
A long time educator working in leadership roles in both K-12 and higher education, Carmen Gonzales is a native of Santa Fe, NM. She left, however, for 34 years and happily returned five years ago. Carmen enjoys exercising, hiking, reading, traveling, and getting together with friends. She is also a member of the Santa Fe Community College's Foundation Board of Directors. Carmen's parents taught her the importance of giving back and helping others. "I'm really looking forward to working with the staff and volunteers at Kitchen Angels. It is an organization I believe in."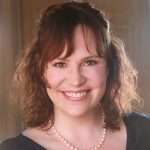 Morgan Honeycutt
Morgan is a New Mexico native with a life-long passion for helping people. Her legal career has involved immigration work with refugees and asylum seekers, criminal defense as a Public Defender in Albuquerque and family law. A partner at Walther Bennett Mayo Honeycutt PC, Morgan finds that working with people in crisis is both an extremely rewarding and moving experience, although not an easy one. Her legal work translates to the kind of work Kitchen Angels does for the local community such as serving underprivileged populations. In such a capacity this requires dedication, creativity, tenacity, and a deep understanding of human suffering. In her free time, Morgan walks her dog, tries to convince her cat to wear a leash, reads voraciously, and enjoys everything Santa Fe has to offer with her large, rowdy group of friends. As somebody who is dealing with a very ill, aging parent Morgan says "I have a new and different appreciation for the kind of work that Kitchen Angels does in Santa Fe, and I so look forward to contributing what I can to this organization's bold and loving mission."
Peter Lovato
Peter is born and raised in Santa Fe, NM and has been in the hospitality, tourism, and event planning industries for more than 20 years. Since May 2008, Peter has served Hilton Worldwide as Director of Catering at Buffalo Thunder Resort. Over the last 15 years Peter has served on the Board of Directors for Big Brother Big Sisters of Northern New Mexico, Site Santa Fe Studio and Santa Fe Chamber Music Festival, to name a few. His network of contacts is quite expansive and mutual respect is a thread that runs common in all his relationships including mayors, city managers, state representatives, tribal leaders, the national laboratories and non-profit organizations. Peter has been presented two Hilton Circle of Excellence awards. He adds "Native to Santa Fe, I admire the legacy of dignity and service Kitchen Angels brings to our community."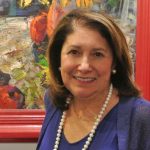 Liz Montoya
Liz retired with over 25 years in Public Service. She worked in President Bill Clinton's Administration and President Barrack Obama's Administration in Washington D.C .and lived in Virginia and Washington, D.C. for many years. Liz is back home in Santa Fe and has enjoyed meeting new friends. She enjoys keeping up with household chores, gardening, and cooking and exercises daily. Liz attends lectures and music events that local organizations sponsor. She says, "I am thrilled to be part of Kitchen Angeles and the work they do in our City."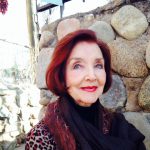 Maureen Vosburgh
Maureen is a Connecticut native who moved to Santa Fe via Arizona in 2014. Her professional background has focused on sales, marketing and fundraising in which she has broken sales records for the largest sale in the history of a Connecticut commercial real estate firm and received awards for outstanding community service from the Arizona Realtors Association. She was the Director of Philanthropy for Habitat for Humanity Tucson before moving to Santa Fe and is now the Development Director for Cornerstones Community Partnerships. She serves on the Board of the New Mexico Committee of the National Museum of Women in the Arts and on the Asset Oversight Committee for Futures for Children. Travel is her number one passion, followed by film, the performing arts, reading, and hiking, Maureen attended Hollins College, Virginia and the Sorbonne University, in Paris, France. She shares, "I fully embrace Kitchen Angels' work of not just serving food to those in need, but preparing meals that are specific to individual needs and delivering them with care and compassion."