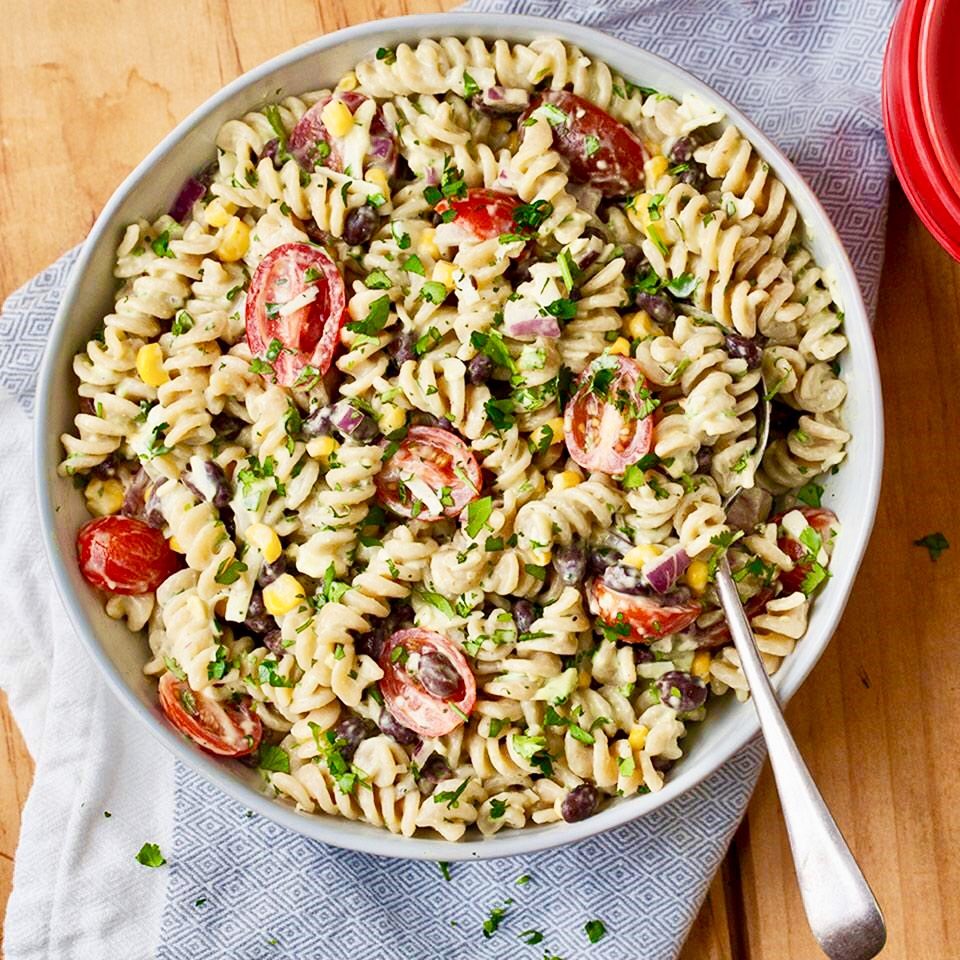 Ingredients
8 ounces whole-wheat fusilli (about 3 cups)
1 cup halved grape or cherry tomatoes
½ cup canned black beans, rinsed
½ cup corn, fresh or frozen (thawed)
½ cup shredded Cheddar cheese
¼ cup diced red onion
¼ cup chopped fresh cilantro
Dressing
½ ripe avocado
¼ cup mayonnaise
2 tablespoons lime juice
1 small clove garlic, grated
½ teaspoon salt
¼ teaspoon cumin
To prepare dressing: Combine avocado, mayonnaise, lime juice, garlic, salt and cumin in a mini food processor. Puree until smooth.
To prepare pasta salad: Cook pasta in a large pot of boiling water according to package directions. Drain, rinse with cold water, then drain again. Transfer to a large bowl. Stir in tomatoes, beans, corn, Cheddar, onion and cilantro. Add the dressing and toss to coat.
Make Ahead Tip: Cover and refrigerate, without dressing, for up to 1 day. Toss with the dressing about 1 hour before serving.